Laksh Tattoo Studio Goa, Best Tattoo Artist Goa, Tattoo Studio Goa, Goa Tattoo, Best Tattoo Shop Goa
The aim is to create unique custom designs and welcome any one who appreciates tattoos like we do, wether its your first one or adding to your collection. Our team has two resident artists available for a free consultation, from there we can help you determine the best style, placement and artist for your tattoo.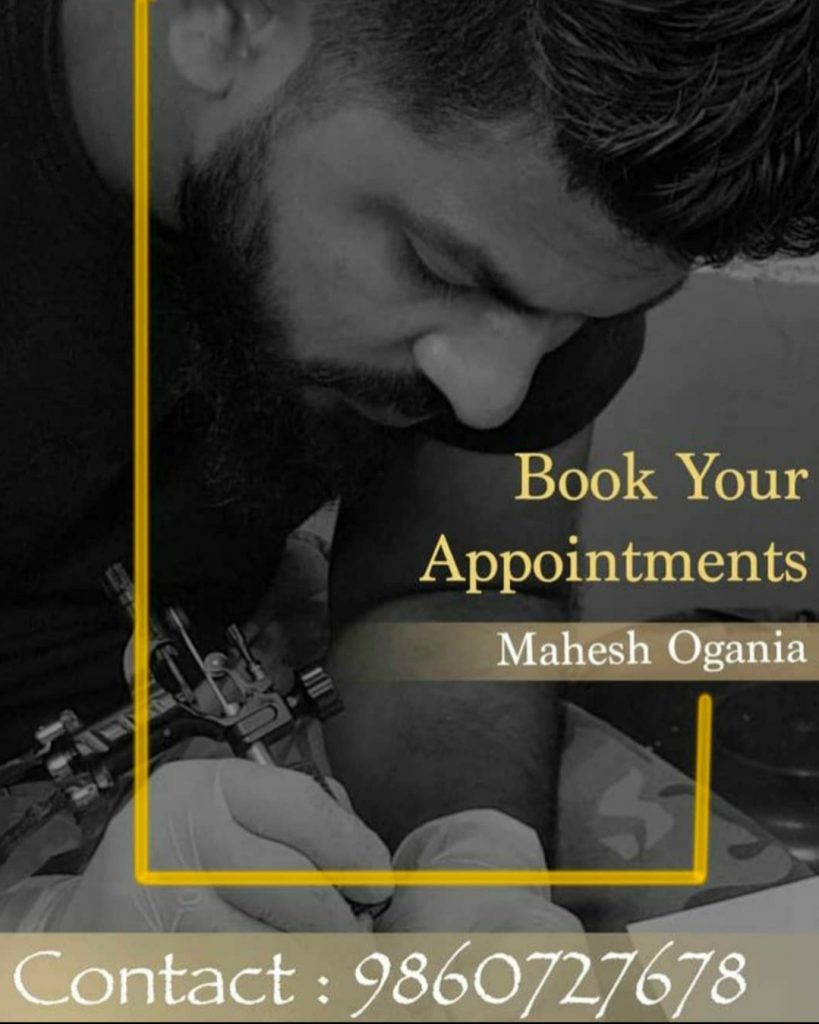 Laksh Tattoo Studio, Best Tattoo Artist Goa, Tattoo Studio Goa, Goa Tattoo, Best Tattoo Shop Goa: A TATTOO STUDIO BY Mahesh Ogania
#1 Tattoo Artists Located Heart of calangute.
Laksh Tattoo Studio, We are a team of highly skilled and passionate tattoo artists, we love what we do and we work as hard as possible to make sure our clients are satisfied with our work. 
Have a look at our portfolios and see whose individual style is right for you, they are full of different designs of tattoos custom designed, drawn up and tattooed by us. 
If you wish to design a unique tattoo for yourself, contact us on the number provided and we can book appointment for you and be available. We love doing custom tattoos and we do not charge for consultation session. feel free to talk to us about your idea. let us know what you have in your mind and we will design it in a tattoo for you as per your wish and liking. Your idea with our input, creates your perfect design.
We work on appointment basis so kindy book your slot and we will be available for you.
How Laksh Tattoo Studio Goa Gave new style? Hear from our clients.
Thank you for your masterpiece. Mahesh is such a creative artist and a nice guy. Best tattoo artist in India, Goa 100%! Highly recommend! Very stylish shop and high quality tattoos.Worth the wait!
Many years ago, I had tattoo at my back 5 years ago and the color was fading. Original plan was to touch up and freshen the old one but I was inspired by their work and decided to do a total cover up. Love the work and environment! I am looking forward to my next tattoo with them 🙂
I am super impressed with the quality of service and work from the guys that run Laksh Tattoo Studio Goa. Mahesh absolutely amazing at what they do and I would highly recommend them to anyone! Best tattoo shop in Goa for sure!